Gabriel L. Anderson, Associate Attorney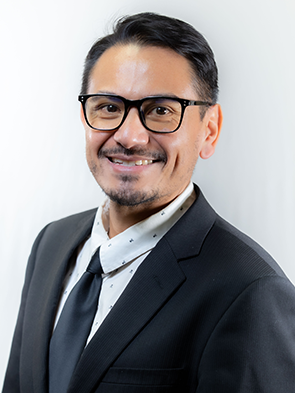 Phoenix Personal Injury Lawyer
Gabriel Anderson is an Associate Attorney at Rafi Law Group. He has over 10 years of professional legal experience, where he has handled a wide-array of different cases. He is a client-focused attorney with expertise in Personal Injury, Criminal Defense, Social Security Disability, Tax Negotiation, and Product Liability cases.
Gabriel prides himself on meticulous research and trial preparation. His skills range from mediation, negotiation, preparing and arguing cases. He has a consistent, winning track record of serving clients, while upholding the highest moral and ethical standards. He has also won the Attorney of the Year award from the Inland Empire Latino Lawyers Association and has also provided pro bono services to the underserved.
Gabriel is originally from Southern California and grew up in Torrance, CA. He then moved to San Bernardino, CA before finally moving to Phoenix in 2015. In his offtime, he is an active runner and snowboarder, but loves attending live music events because of his passion for the arts.
Education:
J.D. Western Michigan Law School, 2009
B.S. California State University San Bernardino, 2005
Admitted to Practice:
State Bar of Arizona
State Bar of California