Hank Thiel, Associate Attorney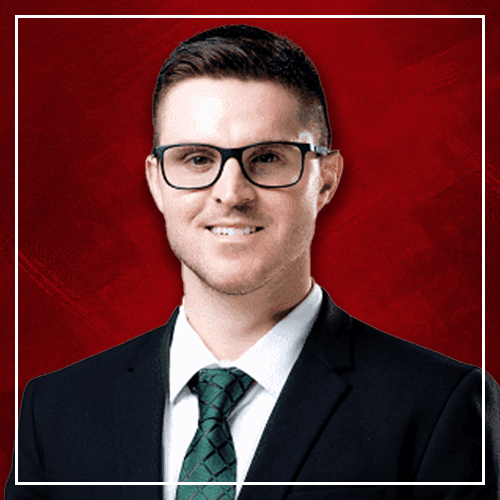 Phoenix Personal Injury Attorney
Hank Thiel is an associate attorney at Rafi Law Group. He focuses on car accident, personal injury, and wrongful death cases. He is a skilled lawyer that diligently and tirelessly devotes himself to achieving the best results possible for each client. He prides himself on being compassionate towards clients during a difficult time in their lives, while being aggressive in advocating on their behalf and representing their interests.
Hank is a native Midwesterner who grew up in Des Moines, Iowa, and obtained a Bachelor of Arts in Political Science from the University of Nebraska-Lincoln in 2016. He had never been to Arizona prior to taking a trip to the state to visit law schools in 2015. He quickly fell in love with Arizona, and knew immediately that he wanted to study, live, and work in the state. He obtained his law degree from the University of Arizona in 2019, where he was designated as a Distinguished Scholar. He subsequently passed the Arizona bar exam.
In his free time, Hank likes to maintain his fitness by being as active as possible. He likes to exercise daily, as well as hike, play basketball and golf. He also likes to watch and attend sporting events. He is a fan of the Diamondbacks and Suns, as well as the University of Arizona basketball and University of Nebraska football programs.
Education
B.A., University of Nebraska-Lincoln, 2016
J.D., James E. Rogers College of Law, The University of Arizona, 2019
Admitted to Practice