Ruben Canastillo, Senior Associate Attorney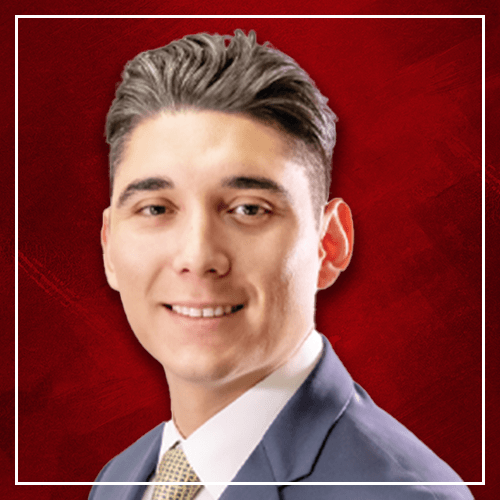 Phoenix Personal Injury Attorney
Ruben Canastillo is a Senior Associate Attorney at Rafi Law Group, PLLC. Ruben has extensive pre-litigation and litigation experience in the personal injury field. Ruben focuses on wrongful death, serious personal injury and catastrophic injury cases stemming from car accidents, premise liability and dog bite liability.
Ruben is a skilled lawyer who dedicates himself to his clients and his practice, ensuring that accident victims have excellent legal representation to maximize their well-being and recovery. Ruben enjoys opportunities to cultivate professional relationships with clients to effectively represent their interests.
Ruben is a member of the National Trial Lawyers Association - recognized as a Top 100 Civil Plaintiff Attorney (2020), Top 40 Under 40 Civil Plaintiff Attorney (2020).
An Arizona Native Dedicated to the Community
Ruben Canastillo was born and raised in Tucson, Arizona. In addition to representing Arizona residents, Ruben is a devoted advocate for the Spanish-speaking community. During Ruben's time in law school, he was the President of the Latino Law Student's Association and focused on community outreach to provide opportunities to people in need. From a young age, Ruben knew he wanted to become a personal injury attorney. His close family member was involved in a serious trucking accident that changed her life forever. This made him realize how effective legal representation can change the outcome of a case.
Ruben earned his undergraduate degree from The University of Arizona and graduated with one of the first ever Bachelor of Arts in Law. Ruben earned his law degree from The University of Arizona, James E. Rogers College of Law in 2018 and was subsequently admitted to practice law before the Arizona Supreme Court. While in law school, Ruben distinguished himself by gaining valuable experience working various clerkships and jobs focused on the personal injury field.
When not in the office, Ruben enjoys an active lifestyle and spends time with his wife and family. Ruben enjoys the outdoors, mountain biking, hiking, football, basketball, and regularly attends various live sporting events. Ruben loves sports and is a very competitive person. He brings that competitive spirit when he is representing his clients against insurance companies.
Education
B.A., magna cum laude, Law, The University of Arizona, 2015
J.D., James E. Rogers College of Law, The University of Arizona, 2018
Admitted to Practice
Professional Affiliations
National Trial Lawyers Association
Arizona Association for Justice
Los Abogados Hispanic Bar Association