Arizona Premises Liability Lawyer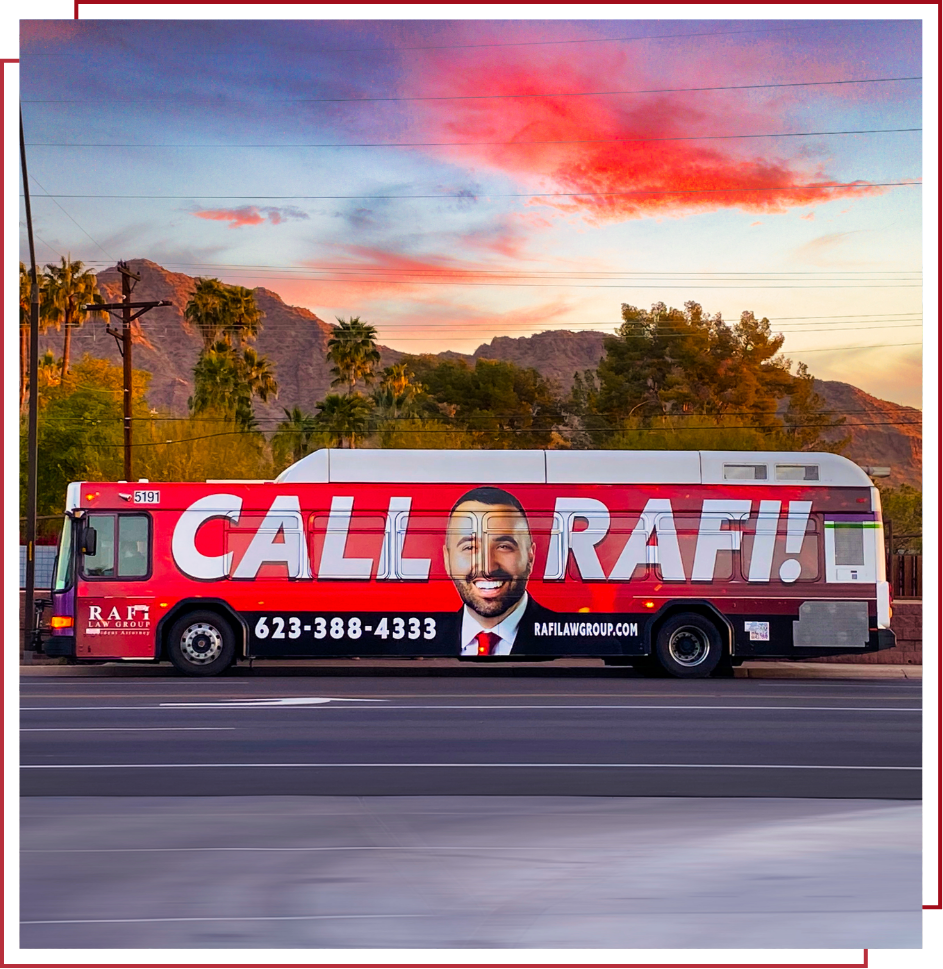 Arizona Premises Liability Lawyers
Handling Slip & Fall Claims, Dog Bite Cases & More
Do you believe that you were injured due to the unsafe conditions of another person's property? Rafi Law Group is here to help you explore your legal options! Our experienced and knowledgeable Arizona premises liability attorneys are committed to providing personalized legal service that delivers real results, like a fair settlement or an impressive court award.
---
Call our Arizona premises liability lawyers at (623) 207-1555 now.
---
What is a Premises Liability Accident?
Premises liability claims arise in situations where an individual is hurt or injured by a defect, hazard, or dangerous condition on someone else's property. The property owner has a responsibility to maintain their premises in a safe condition and when this does not happen, the victim may be entitled to financial compensation for medical and other damages. It depends on what led to the injury, and if it could have been prevented with better property maintenance and safety on behalf of the property owner.
Our Arizona premises liability lawyers handle the following types of cases and more:
Slip and fall accidents.
Drowning accidents.
Dog bites and animal attacks.
Inadequate security leading to criminal assaults.
Negligent maintenance that allows unsafe hazards.
Defective stairs, escalators, elevators, and other moving structures.
Toxic exposure due to hazardous substances.
Lead poisoning resulting from exposure to lead-based paint.
What is an Attractive Nuisance?
Under Arizona premises liability law, an attractive nuisance is a property condition that might potentially draw children onto the land of another and result in their injury.
Common examples of attractive nuisances include:
Abandoned refrigerators
Swimming pools
Trampolines
Unattended power tools
Property owners have a legal obligation to take reasonable steps to ensure these conditions do not create a dangerous situation for children. For example, a fence around the entire backyard can be used to keep children out, or a locking perimeter fence can be used just around a swimming pool. If a child wanders onto someone else's property to play with an attractive nuisance and then gets hurt, then the property owner could be liable for the resulting damage, harm, and losses.
Arizona Invitees, Licensees & Trespassers
In Arizona, there are three distinct relationships between property owners and those who enter their land. The assignment of liability in a premises liability case will vary depending on the type of visitor who was injured and why.
Visitors to a property in Arizona will typically be considered one of the following:
Invitees: An invitee is someone who is invited onto the property for a business purpose such as a customer at a store. Property owners have a duty to protect these individuals from any known or foreseeable dangers on the premises.
Licensees: A licensee is someone who enters the property with the owner's permission, but generally not for business purposes, such as a social guest at a residential property. Proprietors and property owners have a lower standard of care for these individuals than they do for invitees, but must still protect them from any hidden or dangerous conditions that could reasonably be discovered by inspecting the premises.
Trespassers: Trespassers are people who enter another's land without permission. While property owners are not liable for simple negligence towards these individuals, they can be held responsible if they deliberately harm them or create an especially hazardous situation for them.
Proof of Liability in a Premises Liability Case
In a premises liability claim, various types of evidence can be used to prove the property owner's liability. These could include witness accounts, photographs or videos of the scene, medical records, evidence from similar incidents in the past, expert testimony, and inspection and maintenance records. Additionally, our investigation might show that there was not enough signage on the property to warn visitors of potential hazards.

"I was very pleased with their work, they were very helpful and supportive, would absolutely recommend it. They kept me updated on every single detail of my case and were very informative."

- Kaitlin G.

"The Staff here are very understanding and ready to help! Everything was explained to me in detail and they made sure I understood. I have the utmost appreciation and respect for Rafi Law Group!"

- Priscilla A.

"They offer speedy service and are very friendly. They keep you updated through every step of your case. If you need a Law Group that will work hard for you, choose Rafi Law Group because they get the job done."

- Jennifer C.

"I was unsure about my accident and didn't know if I would get compensated for my injuries. The team at Rafi gave me peace of mind. Shout out to Daniel, Jaimie, Jessica and anyone else I forgot that helped along the process. Professional and courteous"

- Suriya S.

"Great people, fantastic service, very streamlined. After my accident, they were there to help me and I could not be happier with their performance."

- Jared H.
Call Our Attorneys Now – We're Here to Help
If you have been seriously injured due to unsafe conditions on someone else's property, you should see if you can file a claim in pursuit of fair compensation. Let our Arizona premises liability attorneys review your case during a free initial consultation.
We can see if there are legal grounds for you to file a claim, and if so, how much compensation should be given to you based on your losses.
---
We are ready to fight for you, so please dial (623) 207-1555 now.
---