Arizona Wrongful Death Lawyer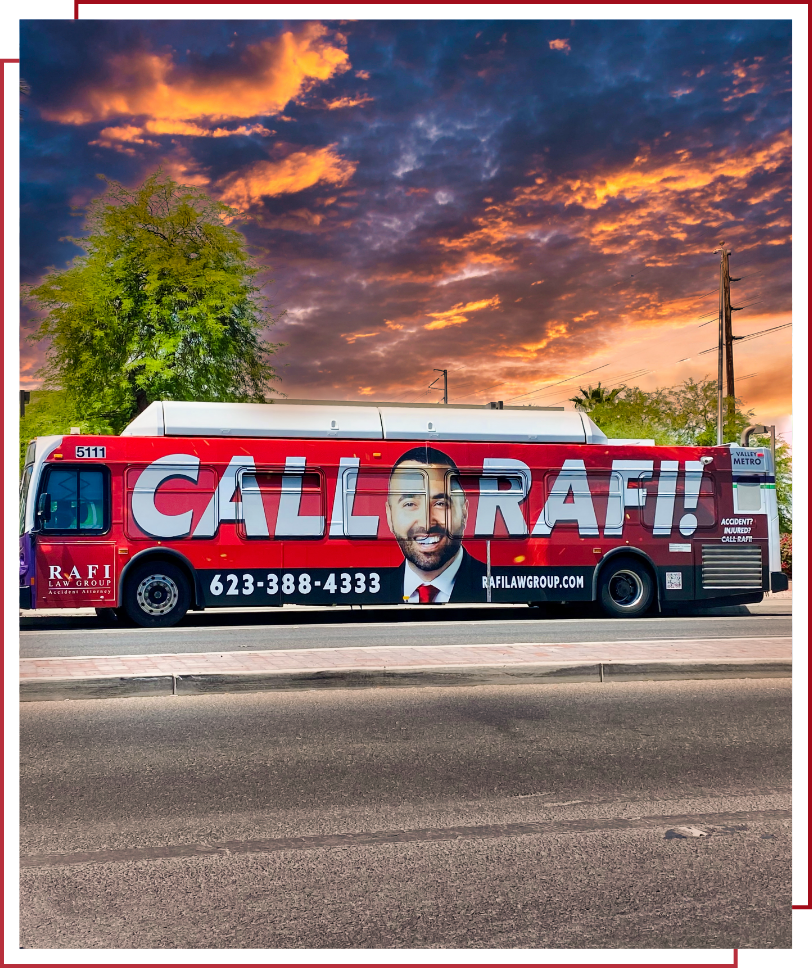 Arizona Wrongful Death Lawyers
Handling Sensitive Lawsuits with Compassion
Losing a loved one is painful, but it can be especially devastating when their death was caused by the negligence or wrongdoing of another. Wrongful death claims are some of the most emotionally charged cases that we handle at Rafi Law Group. Our Arizona wrongful death lawyers understand the immense pain and suffering that families experience during this difficult time, so we take a deliberately sensitive and compassionate approach. We know that no amount of compensation can undo what happened, but we will do everything in our power to help you find closure and move forward by winning a wrongful law claim or lawsuit.
---
Talk to an Arizona wrongful death attorney now. Dial (623) 207-1555.
---
What is Wrongful Death?
In Arizona, wrongful death is a death that is caused by a "wrongful act, neglect, or default" of another party. One way to consider the situation is that a wrongful death claim is justified if the act that caused the death could have justified a personal injury claim filed by the decedent had they not passed away.
Causes of Wrongful Deaths
At Rafi Law Group, our wrongful death lawyers have decades of collective experience working on complicated, sensitive, and high-stakes cases. In our many years of practice, we have helped clients with wrongful death cases that involved a variety of accidents and incidents. You can trust that we will know how to handle your case, too, no matter the details.
Common causes of wrongful deaths in Arizona include:
Motor vehicle accidents, including those caused by drunk driving, distracted driving, or reckless behavior on the road.
Medical malpractice, which can occur when healthcare professionals fail to provide adequate care or make mistakes during treatment.
Workplace accidents, such as falls from heights, electrocutions, and machinery accidents.
Faulty products that cause injury or death due to defects in design or manufacturing.
Criminal acts such as homicide or assault.
Liable Parties & Defendants in Wrongful Death Cases
We have brought successful wrongful death claims against many different types of defendants and liable parties. By investigating the accident or situation, we can uncover evidence of liability. The goal is to prove that the fault fully rests on the defendant, which will allow you to demand the most compensation possible for the loss of your loved one.
We can bring wrongful death claims against these parties and more:
Individuals who caused the death through negligent or intentional actions, such as drunk drivers, doctors who committed medical malpractice, or individuals who committed homicide.
Employers of individuals who caused the death while on the job, such as in workplace accidents.
Manufacturers of products that were defective and contributed to the death, such as faulty car parts or dangerous prescription drugs.
Property owners whose negligence led to a fatal accident on their premises, such as a slip and fall accident or swimming pool accident.
Government entities that failed to maintain safe roads, bridges, or public spaces.
It's important to note that each case is unique and may involve different defendants or liable parties depending on the circumstances. Our qualified attorneys can help you determine who may be held responsible for their loved one's wrongful death and pursue legal action accordingly.
Survival Actions Compared to Wrongful Death Claims
In Arizona law, wrongful death lawsuits and survival actions are two separate legal claims that can arise from the same incident. While both involve a person's death, there are some key differences between the two.
Wrongful death claim or lawsuit: A wrongful death lawsuit is a claim brought by surviving family members of the deceased against the party or parties liable for the death. The purpose of this claim is to seek compensation for damages such as medical expenses, funeral costs, lost income, and emotional pain and suffering. Wrongful death claims are meant to compensate the survivors or family members for the harm caused by the untimely loss of their loved one.
Survival action: A survival action is a claim that arises on behalf of the deceased person's estate. This type of claim seeks to recover certain damages that would have been available to the deceased if they had survived, such as lost wages or earnings capacity, and any medical bills incurred before passing away.
While both types of claims may arise from the same incident, they have different purposes and beneficiaries. A wrongful death lawsuit benefits surviving family members while a survival action benefits the estate of the deceased person. Additionally, in Arizona law, only certain types of damages may be recovered in each type of claim. To learn more about the differences and how to handle both claims, you only need to come to one law firm: Rafi Law Group.
Can You File a Wrongful Death Claim?
Arizona law only allows certain parties to file wrongful death claims, including:
Surviving spouse of the deceased person.
Surviving children of the deceased person.
Surviving parent or legal guardian of the deceased person if they were a minor.
Personal representative or executor of the deceased person's estate.
It's important to note that Arizona law also has specific rules regarding when a wrongful death claim must be filed. The statute of limitations for filing a wrongful death claim in Arizona is two years from the date of the deceased person's passing, which is not always the same date as when the fatal injury or illness first occurred. Families who have lost loved ones due to another party's negligence or intentional actions should consult with an experienced attorney who can help them understand their legal rights and options for pursuing a wrongful death claim.

"I was very pleased with their work, they were very helpful and supportive, would absolutely recommend it. They kept me updated on every single detail of my case and were very informative."

- Kaitlin G.

"The Staff here are very understanding and ready to help! Everything was explained to me in detail and they made sure I understood. I have the utmost appreciation and respect for Rafi Law Group!"

- Priscilla A.

"They offer speedy service and are very friendly. They keep you updated through every step of your case. If you need a Law Group that will work hard for you, choose Rafi Law Group because they get the job done."

- Jennifer C.

"I was unsure about my accident and didn't know if I would get compensated for my injuries. The team at Rafi gave me peace of mind. Shout out to Daniel, Jaimie, Jessica and anyone else I forgot that helped along the process. Professional and courteous"

- Suriya S.

"Great people, fantastic service, very streamlined. After my accident, they were there to help me and I could not be happier with their performance."

- Jared H.
Learn How to Start a Wrongful Death Case Today
If your loved one's death was caused by another party's negligence or intentional actions, filing a wrongful death claim may be necessary to seek justice and obtain compensation for your heart-wrenching losses. Please consult with our Arizona wrongful death attorneys, who can guide you through the legal process and help you understand your options. At this difficult time, having a compassionate and knowledgeable legal advocate on your side can make all the difference in achieving a positive outcome without causing further emotional harm.
---
Please call (623) 207-1555 or contact us online for more information whenever you are ready.
---