Phoenix Personal Injury Lawyer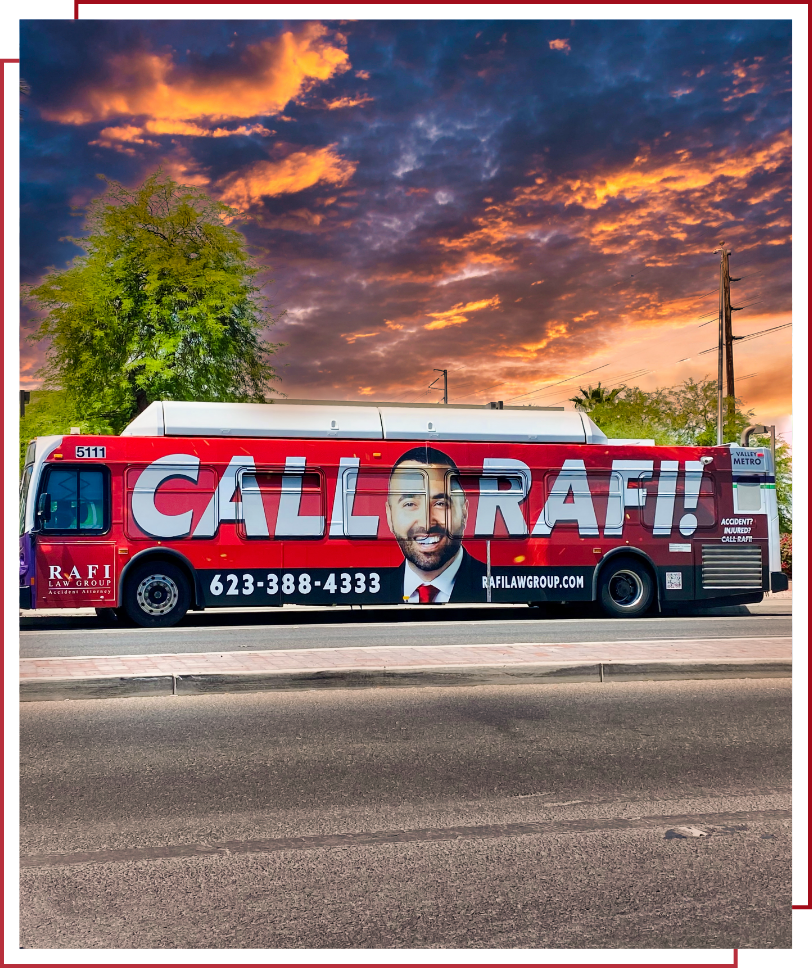 Phoenix Personal Injury Attorney
Filing an Injury Claim in AZ
When you or a loved one is seriously injured in an accident or due to another's negligence, it is important that you seek quality representation from a dedicated legal staff. At Rafi Law Group, we work on making sure you get the compensation you deserve, so that you can simply focus on recovery.
By interviewing any witnesses, ensuring that your injuries are well documented, and standing up for you in front of insurance companies, we make sure that your case is thoroughly handled.
On This Page
If you or a loved one has been injured in an accident that was caused by someone else's reckless, negligent, or intentionally harmful behavior, we can help you file a claim in pursuit of maximum compensation. The type of compensation that you are owed will depend on the specifics of your accident, which means we can't promise a certain amount at the start of your case—no law firm can. What we can say is that we know how to investigate accidents, research damages, and calculate a fair, maximized compensation amount for each case we take.
The three primary types of damages in an Arizona personal injury case are:
Economic damages: These are damages with a specific monetary value, such as medical bills, lost wages, and property damage. Economic damages are meant to compensate the plaintiff for the actual financial losses they suffered as a result of the injury.
Noneconomic damages: These are damages related to harm and losses that don't have a clear monetary value, such as pain and suffering, emotional distress, and loss of enjoyment of life. Although intangible, noneconomic losses are sometimes more important to compensate than economic losses.
Punitive damages: These are damages that are meant to punish the defendant for their actions and deter them and others from engaging in similar conduct in the future. Punitive damages are not always awarded in a personal injury case, though, so they might not apply to your case.
Additionally, if you suffered the tragedy of losing a loved one in an accident caused by negligence, you can pursue compensation and justice in a wrongful death claim.
In Phoenix, Arizona, the statute of limitations for most personal injury cases is two years. This means that you have two years from the date of the incident that caused the injury to file a lawsuit. However, there are exceptions to this general rule that could make the statute of limitations much shorter, such as if the defendant is a government entity. It is advised to start the legal process as soon as possible after the injury occurs to reduce the risk of missing this statute and losing your chance to file a claim.
Suffering injuries in a car accident, or in another incident, can be a life-changing event. In most circumstances, the more serious of an injury you suffer means the more complicated the case to get you compensation will be. But, the question remains, do you need a personal injury lawyer in Phoenix?
Unfortunately, even in an accident is clear for who was at fault, insurance companies want to pay the injured party as little as possible. So, if you choose to not hire a personal injury lawyer and settle with the insurance company, you may end up not being fairly compensated. An experienced lawyer will be able to collect the evidence and help you get the compensation you deserve for your injuries.
Hiring a Phoenix personal injury lawyer after you've been in an accident can have many benefits. They can:
Help you deal with insurance companies
Settle your case outside of court
Represent you in court if a settlement can't be reached
Get you the fair compensation you deserve
But, possibly most importantly, they can take on the brunt of the case so you can focus on recovering from your injuries.
In a personal injury claim, contingency fees refer to an agreement between a plaintiff and their lawyer where the lawyer agrees to represent the plaintiff in exchange for a percentage of the compensation received in the case. Contingency fees help to ensure that injured individuals have access to the legal system and can get the legal representation they need, regardless of their financial situations, which might have been damaged by the accident. A lawyer only gets paid if the plaintiff wins compensation for their injuries, so it is sometimes called a "no win, no fee" basis.
Typically, contingency fees are based on a percentage of any compensation won through a settlement or award. This percentage may vary depending on the complexity of the case, the amount of time the lawyer will have to spend on the case, and the likelihood of success. At Rafi Law Group, PLLC, we strive to keep our contingency fees fair based on the value of our experienced counsel, so more money stays in your pocket after a successful claim or lawsuit.
For example, a personal injury lawyer may agree to represent a client on a contingency fee basis and agree to collect 33% of the compensation that the client receives. If the client were to receive $100,000 in compensation, the lawyer would receive $33,000 as their fee.
---
You have nothing to lose and potentially everything to gain by contacting our firm today at (623) 207-1555!
---
How Do I Know If a Trial Is Needed?
One common concern for people with personal injuries, is whether or not they will need to go to court to resolve their claim. However, many personal injury cases are settled outside of the courtroom.
Hiring an attorney can help to keep you from going to court. The other party and their insurer will try to do whatever they can to limit their liability. If an insurance company believes they can make the argument that you were responsible for your injuries, they will do so, even if this means pursuing court action.
How Long Does a Personal Injury Case Take?
The duration of a personal injury case can vary significantly as it is influenced by many factors such as the specifics of the injury, the complexity of the case, and the willingness of both parties to settle. On average, a straightforward personal injury case may take anywhere from a few months to a year to resolve if settled out of court. However, if the case goes to trial, it could take two years or more due to pre-trial discovery, court scheduling issues, and potential appeals. It's important to note that every case is unique, so timelines can differ based on individual circumstances.
Should I Settle Before Going to Trial?
Usually, the negligent party will want to avoid going to trial at all costs. This is because they will likely have to pay you more if a jury finds them to be at fault for your injuries. Additionally, they also have to foot the bill for legal services that might not have been needed, had you settled your case outside of court. Our personal injury attorneys in Phoenix can help you determine if a settlement amount is fair.
What Is a Demand Letter?
A demand for settlement is a letter that outlines your case and preliminary argument for liability and damages. The opposing party will either reject the demand, negotiate a new offer, or accept it as is. If the terms are accepted, you will get compensation without ever going to trial.
What If I Have to Go to Court?
If you deem it necessary to take your personal injury claim to court, your case will be heard by a judge and jury to determine whether or not you are entitled to compensation. If an insurance company denies your injury claim, this is likely the route that you will need to take to receive compensation.
How Do I Pay for My Phoenix Personal Injury Attorney?
Personal injury attorneys usually operate on a contingency fee basis. This means that you don't pay any attorney's fees upfront or out of pocket. Instead, your attorney will take a percentage of the settlement or award that they win for you. If your case is not successful, you won't owe any attorney's fees. However, keep in mind that there may be other costs associated with your case, such as court filing fees or costs for obtaining medical records. To get a clear picture of the costs of a personal injury claim before starting one, please feel free to ask any questions of our team during an initial consultation.
What Happens If I Partially at Fault for the Injury?
In Arizona, the law follows a system of "pure comparative negligence" for fault and liability in a personal injury case. Under this system, even if you partially caused the accident, you are still allowed to recover damages from the other involved parties. However, your compensation will be reduced by the percentage of fault attributed to you. For instance, if you were found to be 30% at fault for the accident, your total compensation would be reduced by 30%. This means that even if you are 99% at fault, you can still potentially recover 1% of the damages from the other party.

"I was very pleased with their work, they were very helpful and supportive, would absolutely recommend it. They kept me updated on every single detail of my case and were very informative."

- Kaitlin G.

"The Staff here are very understanding and ready to help! Everything was explained to me in detail and they made sure I understood. I have the utmost appreciation and respect for Rafi Law Group!"

- Priscilla A.

"They offer speedy service and are very friendly. They keep you updated through every step of your case. If you need a Law Group that will work hard for you, choose Rafi Law Group because they get the job done."

- Jennifer C.

"I was unsure about my accident and didn't know if I would get compensated for my injuries. The team at Rafi gave me peace of mind. Shout out to Daniel, Jaimie, Jessica and anyone else I forgot that helped along the process. Professional and courteous"

- Suriya S.

"Great people, fantastic service, very streamlined. After my accident, they were there to help me and I could not be happier with their performance."

- Jared H.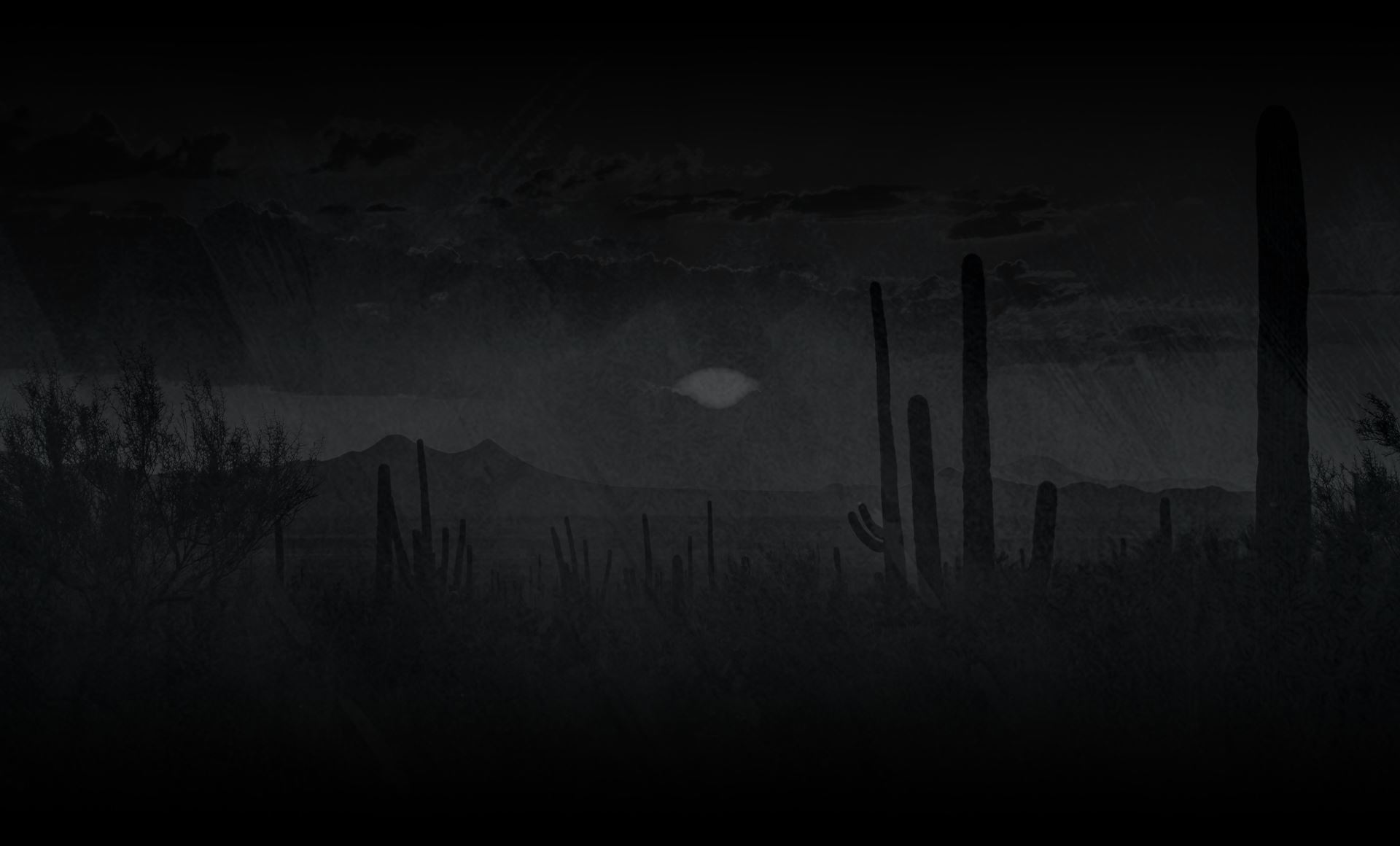 Contact a Phoenix Personal Injury Attorney! Free Consultations.
For further information about your claim and about what working with Rafi Law Group will look like, we encourage you to call our offices. We are available 24/7 and work on a contingency fee basis, meaning that if we don't win your case, we absorb all of the legal fees.
We handle the following types of injury claims: