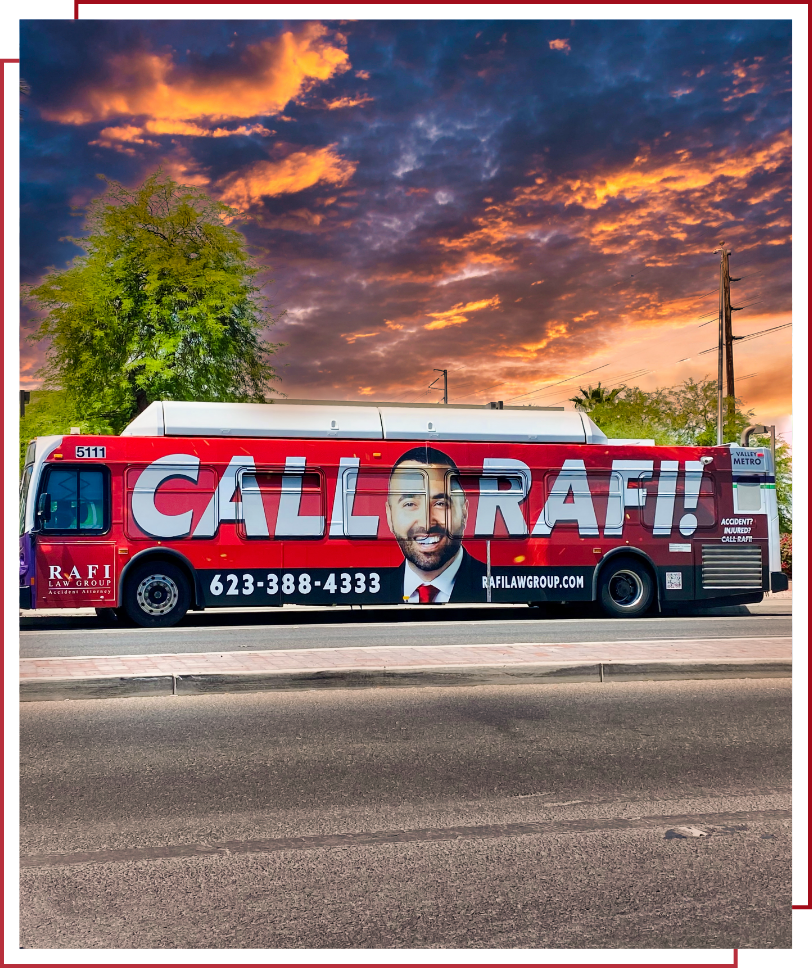 Traumatic Brain Injury Claims
Experienced Representation for Injured Clients
At Rafi Law Group, we provide efficient legal services to clients in a variety of personal injury cases. Whatever your situation, we can discuss your options and guide you through the process. Our firm has successfully guided numerous clients through the Arizona legal system, and we pride ourselves on using effective strategies for a variety of circumstances.
If you have suffered a traumatic brain injury, our Phoenix brain injury attorney can represent you as you pursue compensation. We have experience handling legal issues related to various catastrophic injuries, and we are here to help.
---
Call our office at (623) 207-1555 to discuss your case with our knowledgeable lawyer.
---
What You Need to Know About Traumatic Brain Injuries
Traumatic brain injuries (TBIs), also called craniocerebral trauma, often occur suddenly and involve a strong, forceful blow to the head. Common in sports accidents and car crashes, these injuries can cause severe damage to a person's brain. Sometimes, a TBI also involves an object penetrating the skull. Whatever the situation, a TBI can lead to long-term negative health consequences.
Symptoms of a traumatic brain injury include:
Cognitive impairment
Behavioral changes
Severe headaches
Loss of consciousness
Slurred speech
Blurred vision
Dilated or uneven pupils
Coma
Vomiting
Cognitive impairment can take many forms. Patients may experience amnesia, confusion, inability to create new memories or recognize things, difficulty concentrating or thinking, and inability to speak or comprehend language. TBIs can also affect a person's behavior. A victim may become irritable, depressed, anxious, aggressive, and may experience extreme mood swings.
A diagnosis by a certified physician is essential. If you sustain a blow to the head, you should seek medical attention right away. Sometimes, symptoms do not appear for hours or even days after the incident. However, TBIs can cause brain hemorrhage, swelling, and other dangerous conditions that could permanently affect your health.
Treatments for Traumatic Brain Injuries
TBIs can have severe health effects that last for weeks, months, or years. Some conditions may even affect the rest of a patient's life. While there is no cure to eliminate the effects of a TBI, there are several treatment methods available to victims that may help relieve symptoms.
Treatment for victims of traumatic brain injuries include:
Medication
Surgery
Physical therapy
Speech therapy
Anger management techniques
Cognitive behavioral therapy
Rehabilitation
Specialist treatment methods
Treatments for traumatic brain injuries often aim at relieving pain, healing the underlying injury to the brain, and improving the patient's quality of life. Rest, drinking lots of water, and other in-home practices can also help patients recover from traumatic brain injuries. Physicians have a responsibility to provide an accurate diagnosis of your condition and to provide safe, helpful treatment methods for your situation.
Seeking Compensation for TBIs
A traumatic brain injury differs from most other injuries, because it affects the core of who you are. It affects your brain, which can thus hinder your ability to communicate, enjoy life, and function on a daily basis. It can also permanently alter your personality and mental health, and cause extreme stress and emotional pain to your family.
Due to its negative, long-term health effects, traumatic brain injuries require an extensive amount of compensation. If your TBI was caused by the negligence or reckless actions of another person, our Phoenix brain injury lawyer can investigate the situation and aggressively fight on your behalf. We can gather evidence, including witness statements, police reports, medical records, and documentation of the incident, to uphold your right to a financial settlement in court.
In the state of Arizona, the statute of limitations is 2 years. This means you have 2 years from the date of your injury to file a personal injury claim. While the process may seem overwhelming and confusing, our firm can handle the legal issues so you can focus on healing. We can answer your questions and stand by your side every step of the way.
Compassionate Legal Services for Victims of Traumatic Brain Injuries
If you or a loved one have sustained a traumatic brain injury, our firm is here to help. At Rafi Law Group, we have a thorough knowledge of the Arizona legal system. We know each situation is different, and use thorough preparation to help meet our clients' legal needs. Whatever your case, our Phoenix brain injury attorney can help determine your options for pursing compensation and tirelessly represent you against insurance companies.