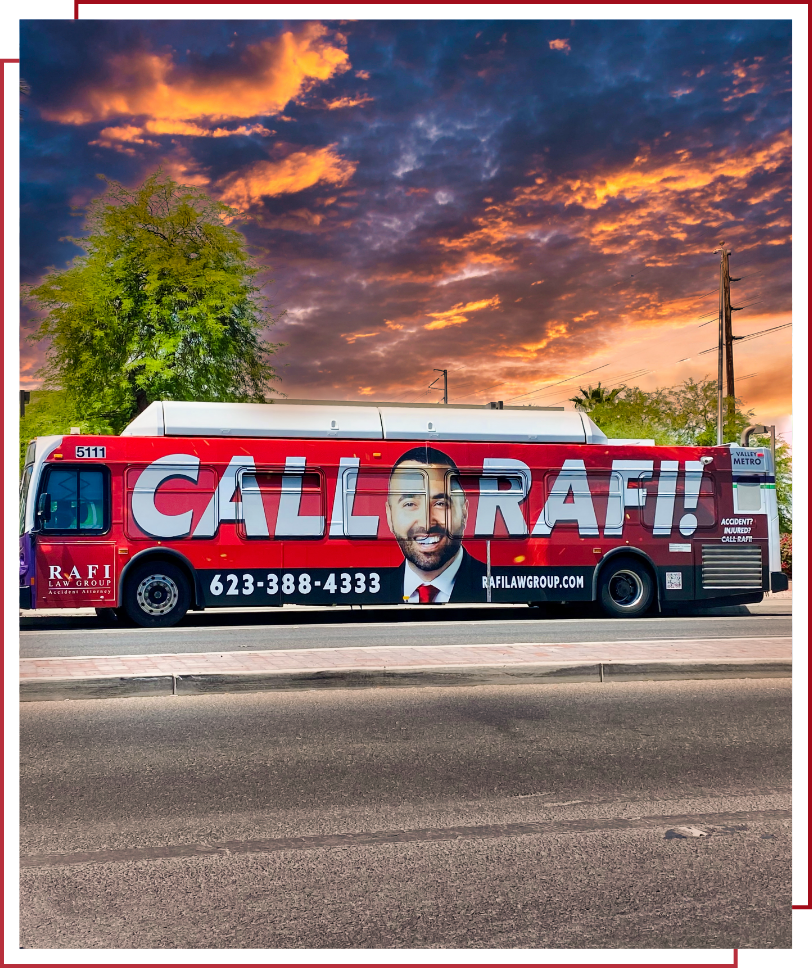 Sideswipe Accidents Lawyers
Helping Clients in the Greater Phoenix Area
According to the Insurance Institute of Highway Safety (IIHS), 242,000 sideswipe crashes happen every year in the United States. These accidents result in 27,000 injuries and 2,500 fatalities each year. Sideswipe accidents happen far more often than most people think.
A sideswipe accident happens when the sides of 2 motor vehicles collide with one another. This type of collision occurs when vehicles are traveling in the same direction, or when they are traveling in opposite directions. The impact that is created from a sideswipe accident can cause severe injuries to drivers, passengers, and pedestrians alike. Sideswipe accidents are even more dangerous when they involve a large truck and a passenger vehicle.
Common Situations Where Sideswipe Accidents Happen
Sideswipe accidents typically occur when vehicles are:
Merging onto a highway
Changing lanes
Drifting out of a lane
Common causes of side swipe accidents include:
Talking on the Phone
Talking with a Passenger
Switching Radio Stations
Texting & Driving
Using Electronic Devices
Frequent Lane Changes
Driving Under the Influence of Drugs or Alcohol
Speeding or Erratic Driving
As mentioned above, sideswipe accidents can cause damage to more than just the vehicles that are involved in the collision. Most vehicles are designed to withstand heavy front and rear collisions, meaning there is limited protection against sideswipe accidents. The only thing standing between a car and the passengers inside of the impacted vehicle is the thickness of the doors. In addition to these hazards, sideswipe accidents often cause drivers to lose control of their vehicles, leading to collisions with guardrails, concrete barriers, trees, light posts, and road signs. Sideswipes can even cause rollover crashes as well.
Typical injuries from sideswipe accidents include:
Broken Bones
Cuts & Bruises
Carpal Tunnel Syndrome
Hip Damage
Knee Damage
Loss of Limbs
Neck Injury
Rotator Cuff Damage
Shoulder Damage
Spinal Cord Injury
Speak With our Team of Attorneys Today
Have you been injured in a sideswipe accident? At Rafi Law Group, our team of experienced personal injury lawyers has successfully helped clients pursue damage claims for injuries sustained in sideswipe accidents. From filing your claim to dealing with insurance companies, we can help you with all aspects of your case. Let us put our skills and experience to work for you today.