Arizona Spinal Cord Injury Lawyer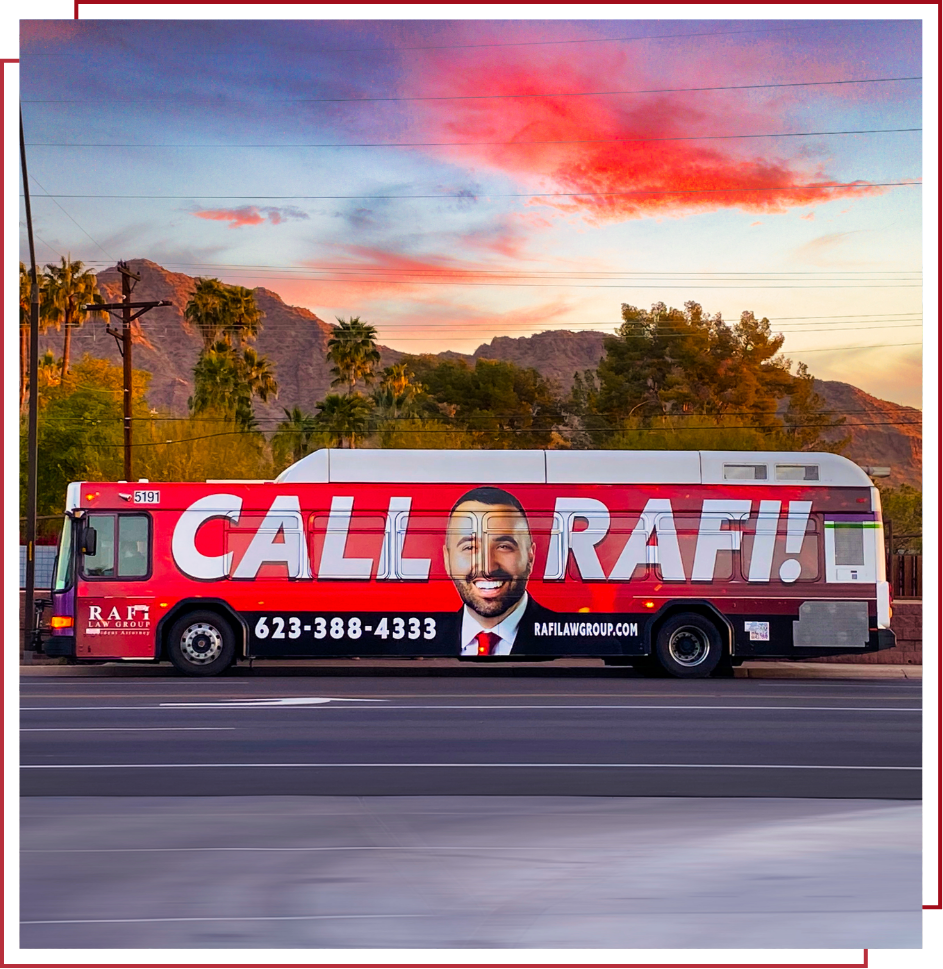 Arizona Spinal Cord Injury Attorneys
Back & Spine Injury Lawsuits
Rafi Law Group is trusted and respected throughout Arizona by people who need serious legal representation after serious injuries, including spinal cord injuries. Our team of experienced Arizona spinal cord injury lawyers can work closely with you, so you always feel informed as your case progresses. We can also use our reputation to work alongside third-party experts, like chiropractors, surgeons, financial analysts, and more to build your claim to be as strong as it can be. From the start, the goal is to get the maximum amount of compensation that you need and deserve.
---
Schedule a no-cost consultation today. Dial (623) 207-1555.
---
Causes of Spinal Cord Injuries
Even slight damage to the spine can result in a serious spinal cord injury that permanently changes the victim's life. For this reason, a variety of accidents and incidents can cause this life-changing injury. Rafi Law Group can handle spinal cord injury claims and lawsuits, no matter what type of accident is involved.
We can help clients who have suffered spinal cord injuries caused by:
Workplace accidents
Slip-and-fall accidents
Assaults
Symptoms of Spinal Cord Injuries
The spinal cord is a delicate bundle of nerves that runs up the spine. It is essential to the conscious and unconscious control of nearly all body parts, organs, and limbs. If it is damaged, it can cause immediate and permanent complications, injuries, and disabilities.
Spinal cord damage can cause these complications and more:
Chronic pain
Immobility
Organ failure
Paralysis
Many people who live with debilitating spinal cord injuries suffer mental health difficulties as a result, too. The lessened enjoyment of life and loss of freedom of movement can trigger deep depression. When we are working on a case and factoring in the injuries of our client, we consider mental health damage alongside physical injuries.
Different Forms of Paralysis
When working on your spinal cord injury case, we need to consider what type of paralysis you have suffered, if any at all. While all forms of paralysis can be devastating, some cause larger life disruptions than others. In this way, some spinal cord injury cases can have a much higher value than others due to just how much damage was done due to the extent of the claimant's paralysis.
Categories of paralysis include:
Temporary: Some forms of paralysis can be treated or alleviated with physical therapy, surgery, and other medical procedures.
Permanent: Permanent paralysis is incurable and might not even be able to be alleviated due to the extensive damage to the spinal cord.
Partial: If a body part is affected by a spinal cord injury but can still function, it is partial paralysis. For example, partial paralysis of an arm might weaken the arm significantly, but not cause complete immobility.
Total: Total paralysis occurs when the use or function of a body part or organ is entirely removed by paralysis, such as losing the ability to move the legs at all.
Someone who has suffered temporary partial paralysis can struggle with day-to-day activities but might find some comfort in the diagnosis that the paralysis is expected to be treatable. On the other hand, someone who is diagnosed with permanent total paralysis will have a completely different life ahead of them. They will need to learn how to live as comfortably as they can with the complete and permanent loss of function of one or more body parts.
---
Contact our Arizona spinal cord injury attorneys to request a no-cost, no-obligation consultation.
---

"I was very pleased with their work, they were very helpful and supportive, would absolutely recommend it. They kept me updated on every single detail of my case and were very informative."

- Kaitlin G.

"The Staff here are very understanding and ready to help! Everything was explained to me in detail and they made sure I understood. I have the utmost appreciation and respect for Rafi Law Group!"

- Priscilla A.

"They offer speedy service and are very friendly. They keep you updated through every step of your case. If you need a Law Group that will work hard for you, choose Rafi Law Group because they get the job done."

- Jennifer C.

"I was unsure about my accident and didn't know if I would get compensated for my injuries. The team at Rafi gave me peace of mind. Shout out to Daniel, Jaimie, Jessica and anyone else I forgot that helped along the process. Professional and courteous"

- Suriya S.

"Great people, fantastic service, very streamlined. After my accident, they were there to help me and I could not be happier with their performance."

- Jared H.
Bring Your Case to a Winning Team – Call Now
At Rafi Law Group, we understand how challenging it can be to try to get your life back on track after suffering a spinal cord injury, especially if it causes a permanent disability. We provide experienced and compassionate legal representation to help you make sense of this confusing and painful time. Together, we can find the right path forward to demand compensation and justice.