Arizona Bicycle Accident Lawyer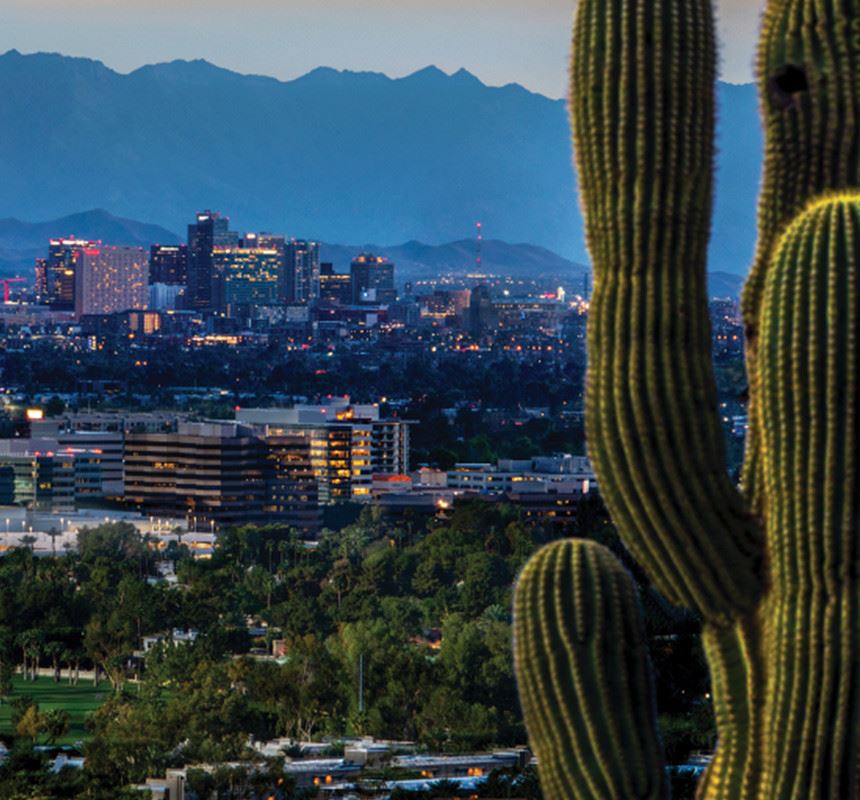 Arizona Bicycle Accident Attorney
Helping Injured Cyclists in Arizona
Bicyclists are vulnerable to serious injuries in a crash with a motor vehicle. In fact, cyclists are 25 times more likely to be killed in a crash with a motor vehicle than a passenger in a motor vehicle. In Arizona, bicyclists have the same rights and responsibilities as drivers of motor vehicles. This means that bicyclists have the right to use the road and have the same responsibilities to follow the rules of the road as other drivers.
Unfortunately, many drivers do not recognize the presence of bicyclists on the road and do not take the time to look for them. This can result in an accident that puts a cyclist in the hospital and ends up costing thousands of dollars in medical bills.
At Rafi Law Group, we understand how devastating bicycle accidents can be. We are committed to helping Arizona cyclists and their families get the compensation they deserve.
---
Call (623) 207-1555 or contact us online to request a free case evaluation.
---
How Common Are Bicycle Accidents?
According to the Centers for Disease Control and Prevention (CDC), nearly 1,000 cyclists are killed and more than 130,000 are injured in accidents annually. The majority of these deaths occurred in urban areas. Approximately one-third of all bicycle accident fatalities involved a drunk driver or cyclist.
The following are some of the most common causes of bicycle accidents in the U.S.
Failure to yield the right of way
Improper or unsafe passing
Failure to keep a proper lookout
Driving under the influence of alcohol or drugs
Speeding
Texting or talking on a cell phone
Failure to stop at a stop sign or traffic light
Negligent maintenance of a roadway or roadway hazard
Defective or misused bicycle equipment
Road rage
Common Injuries Sustained in Bicycle Accidents
Bicyclists are especially susceptible to serious injury in a crash with a motor vehicle. This is because they are not protected by a vehicle's safety features, like airbags and seatbelts. A collision with a motor vehicle can result in a wide range of injuries, including:
Broken bones
Traumatic brain injury
Spinal cord injury
Lacerations and abrasions
Internal organ damage
If you were injured in a bicycle accident, it is important to seek medical attention. You may have suffered an injury that is not immediately apparent. Seek medical attention for any injuries you may have sustained and make note of any symptoms or problems you are experiencing.
Helping Arizona Cyclists Get the Compensation They Deserve
Our Phoenix bicycle accident attorneys understand how to build strong cases for our clients. We know that there are many factors that can affect the outcome of your case. These factors can include the severity of your injuries, the negligence of the driver, and the insurance policy of the driver's insurance company.
We can help you recover damages for:
Medical expenses
Lost wages
Physical and emotional pain and suffering
Property damage
Punitive damages
We will provide you with the legal guidance you need to navigate the complexities of your case. We will work tirelessly to secure the compensation you deserve and make sure you are fully compensated for your injuries.
---
Call (623) 207-1555 or contact us online today to schedule a free consultation.
---

"I was very pleased with their work, they were very helpful and supportive, would absolutely recommend it. They kept me updated on every single detail of my case and were very informative."

- Kaitlin G.

"The Staff here are very understanding and ready to help! Everything was explained to me in detail and they made sure I understood. I have the utmost appreciation and respect for Rafi Law Group!"

- Priscilla A.

"They offer speedy service and are very friendly. They keep you updated through every step of your case. If you need a Law Group that will work hard for you, choose Rafi Law Group because they get the job done."

- Jennifer C.

"I was unsure about my accident and didn't know if I would get compensated for my injuries. The team at Rafi gave me peace of mind. Shout out to Daniel, Jaimie, Jessica and anyone else I forgot that helped along the process. Professional and courteous"

- Suriya S.

"Great people, fantastic service, very streamlined. After my accident, they were there to help me and I could not be happier with their performance."

- Jared H.